Certain documents can be brought to those who are unable to travel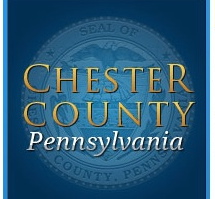 Proving that where there's a will, there's a way, Chester County now will send representatives to hospices, nursing facilities, and private homes to execute certain legal documents, the county said Monday.
The service, which involves securing marriage licenses and notarizing power-of-attorneys, will be provided  for those who are in their last stages of life or who are not ambulatory, a county news release said.
"We are now offering this service for those with severe health problems who need assistance completing the legal documents associated with our office," said Chester County Register of Wills Terri L. Clark. "Our staff will go on the road to help our needy residents. We've already responded to several requests."
Clark said the service began unofficially last year when she learned that a man who was terminally ill "desperately wanted to get married before he died." Clark said that she took the application to his home and then a relative followed her back to the office in West Chester, where the application was processed.
Since then, she said that her office has helped several others with notarizing power-of-attorney documents and marriage licenses. She said other needs, such as changing the terms of a will, have to be handled by an attorney.
"We're here to serve our citizens, and just want to make people aware of this service," she said. For more information, contact the Register of Wills at 610-344-6335.