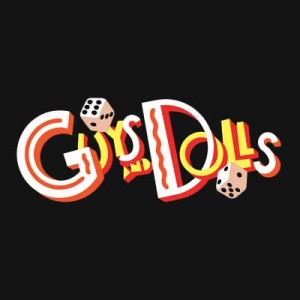 EAST MARLBOROUGH — Unionville High School will be presenting one of America's most beloved musicals, Guys and Dolls, at Unionville High School Auditorium on  Thursday, Feb. 28; Friday, March 1, and Saturday, March 2.
Directed by Betsy Ballard and Brittany Baumeister,  the show is set in Damon Runyon's mythical New York City (with several Philadelphia references), Guys and Dolls is an oddball romantic comedy – considered by many to be the perfect musical comedy.
It soars with the spirit of Broadway as it introduces us to a cast of vivid characters who have become legends in the canon: Sarah Brown, the upright but uptight "mission doll," out to reform the evildoers of Time Square; Sky Masterson, the slick, high-rolling gambler who woos her on a bet and ends up falling in love; Adelaide, the chronically ill nightclub performer whose condition is brought on by the fact she's been engaged to the same man for 14 years; and Nathan Detroit, her devoted fiancé, desperate as always to find a spot for his infamous floating crap game.
Guys and Dolls was originally directed by George S. Kaufman. This family favorite ran for over 1,200 performances on Broadway, and won 5 Tony awards including Best Musical. The show was also made into a popular movie starring Frank Sinatra as Nathan and Marlon Brando as Sky. Due to its timeless and family friendly content, there have been Broadway revivals of the show in 1955, 1965, 1966, 1976, 1992, 1995 (starring Nathan Lane as Nathan Detroit and Peter Gallagher as Sky Masterson), 2005, and most recently in 2009.
Tickets — which are going fast — can be purchased ShowTix4U. For questions Email: uhstickets@gmail.com or call 610-806-2079.
All shows start at 7:30pm.