Authorities said he bilked elderly victims out of nearly $650,000
By Kathleen Brady Shea, Managing Editor, The Times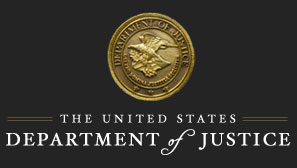 The scam can be lucrative: One defendant posing as the distressed grandson of elderly citizens duped them out of nearly $650,000, authorities said. But it ultimately proved costly.
On Friday, federal officials announced that Anthony Oluwole Ojo, 44, of Ontario, Canada, received a sentence of  45 months in prison  for running a scam in which he pretended to be a relative of his victims and in need of help.  Ojo pleaded guilty to three counts of wire fraud in May.
Assistant U. S. Attorney Linwood C. Wright outlined the following scenario: Ojo, and/or others working with him, would telephone his victims, most of whom were elderly, from Canada, and would claim to be the victim's grandson.  The victims were told their grandson had been arrested and needed money to pay legal expenses.  Ojo, and/or accomplices, would instruct the victim to wire funds, using Western Union, MoneyGram or a similar service, to a fictitious name provided by Ojo.
When the victim complied, Ojo, using false ID in the fictitious name provided to the victim, would receive the wired funds, which set up additional requests for more funds. In one instance, an elderly victim was tricked into wiring money on numerous occasions, resulting in a loss to her of $106,400.
In a sentencing memorandum, Wright pointed out that most international fraudsters, operating "in the shadowy world of impersonations and false identities," are never brought to justice. "They, like Ojo, undoubtedly believe that they are insulated from detection by international boundaries and byzantine mazes," Wright wrote. "They are not. It is important to make plain to those who are considering perpetrating the sort of international fraud schemes that are at issue in this case that if they elect to do so, and are ultimately brought to justice, they will unquestionably be appropriately and severely penalized."
According to court records, more than 120 victims were linked to Ojo, and although they lived across the country,  several were from the Philadelphia region.
In addition to the prison term, U.S. District Court Judge Joel H. Slomsky ordered Ojo, who also faces possible deportation, to pay restitution of $643,503.97.