West Chester man admitted taping young boys in public restrooms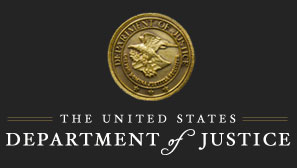 A 28-year-old West Chester man who admitted taking surreptitious videos of boys in public restrooms along I-95 received a 10-year prison term Friday in Maryland.
U.S. District Judge Ellen L. Hollander imposed the penalty on Brian M. Williams, a sentence that will be followed by 50 years of supervised release for receipt of child pornography.
"This defendant egregiously violated the privacy of young boys by secretly recording them in public restrooms, a crime that gives every parent nightmares," said Maryland U.S. Attorney Rod J. Rosenstein.  "I am grateful to the vigilant citizen who noticed the unusual behavior and immediately called 9-1-1, and to the police and prosecutors who conducted an urgent investigation."
According to his plea agreement, on May 6, Williams spent nearly five hours at the Maryland House and Chesapeake House rest stops on I-95, walking in and out of the men's restrooms filming prepubescent males with his cell phone by positioning himself at an adjacent urinal.  Williams would then leave the restroom and capture full-length images of the young boys as they walked out, including their faces.
After the parents of one of the victims reported Williams' suspicious behavior to Maryland State Police, he was arrested, charged in Cecil County, and released on bond the same day, according to prosecutors.
On June 13, a search warrant was executed at Williams' residence and computers and other digital media were seized.  A number of hard drives appeared to have been removed, and the operating system on the remaining hard drive had been reinstalled on May 28, court records said.
Prosecutors said a subsequent background investigation of Williams revealed that he had been questioned before by law enforcement under similar circumstances.  In 2007, authorities contacted Williams after they received several complaints that he had followed minors into the restroom at a college basketball game.  In June 2010, Williams was questioned and released after an off-duty police officer saw him in the restroom of a movie theater pointing his cell phone at young boys using the urinals.
The sentence was announced by U.S. Attorney for the District of Maryland Rod J. Rosenstein; Special Agent in Charge Stephen E. Vogt of the FBI; Col. Marcus L. Brown, superintendent of the Maryland State Police; Cecil County State's Attorney Edward D. E. Rollins III; Harford County State's Attorney Joseph I. Cassilly; and U. S. Attorney for the Eastern District of Pennsylvania Zane D. Memeger.