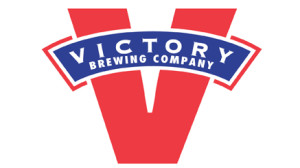 CHADDS FORD — Bill Covaleski, the co-founder of Victory Brewing Company  — Chester County's top micro-brwery — will be featured Feb. 26 as part of the Chadds Ford Historical Society lecture series. Tickets for the evening are expected to go quickly, so those interested are encouraged to sign up early.
Having met his future business partner on a school bus in 1973 as fifth graders, Covaleski joined forces with boyhood friend Ron Barchet as Co-Founder and Co-Brewmaster to open the doors to Victory Brewing Company in Downingtown in Feb. 1996.
The growth of craft brewing is no longer just a fad it has become a full-fledged craze among beer lovers. Learn first-hand how Covaleski successfully started a local brewing company, whose 12 year-round and nine seasonal beers are enjoyed by craft beer enthusiasts in 29 states and three countries.
Covaleski will take you on a journey of what makes craft brewing "small, independent, and traditional" by exploring fan favorites such as Victory Lager, Prima Pils, Headwaters Pale Ale, and Hop Wallop. Bill will also sample some of his favorite Victory Brews.
Purchase tickets early as it is anticipated this lecture will fill quickly.
Lectures are held on Tuesday evenings at 7:30PM at the Society's Barn Visitors Center located at 1736 Creek Road, Chadds Ford, PA 19317
$10 admission includes the lecture and light refreshments afterwards. Lectures are free for CFHS members.
For more information, visit www.chaddsfordhistory.org or call (610) 388-7376