Investigators, who found no one at scene, said vehicle was stolen in Delaware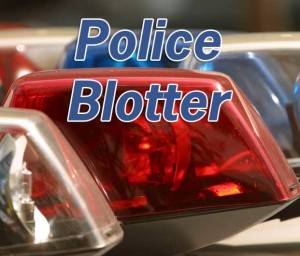 State police from the Avondale barracks responded to the 700 block of Cossart Road in Pennsbury Township on Jan. 16 at 1:50 a.m. for the report of a one-vehicle crash. Upon arrival, police said the vehicle, which struck a utility pole, was unoccupied. Investigators later learned that the vehicle had been stolen from Wilmington, De. police said.
A 77-year-old Kennett Square woman was stopped at the intersection of Rt. 926 and Cartmel Road, waiting to make a turn onto Cartmel Road, when she was rear-ended on Jan. 11 at 3:48 p.m., state police from Avondale said. A 1999 Toyota driven by Jacquelyn Farmer, 27, of West Chester, was "traveling too fast for conditions when she hit the brakes," resulting in a speeding citation, police said. Farmer was not injured, but the other driver sustained minor injuries, police said.
Troopers from the Avondale barracks said they also issued a citation to a 17-year-old Kennett Square driver for a Jan. 13 accident at 11:23 p.m. Police said the teen, who was traveling eastbound on Rt. 926 in a 2001 Ford, failed to yield to oncoming traffic as he turned left onto Rt. 82, striking the driver's side of a 2004 Saab. No one was injured, but the teen caused disabling damage to the Saab, police said.
Troopers from the Embreeville barracks who observed a driver allegedly weaving on westbound Strasburg Road, east of Laurel Road in Newlin Township on Jan 6 at 1:07 a.m., determined that the driver had multiple warrants, state police said. Upon contact, police said Dayvon N. Brown, 19, of Coatesville, was also driving under the influence of alcohol or narcotics.  He was charged with drunken-driving and possession of narcotics, police said, adding that anyone with information should contact them at 484-340-3241. A preliminary hearing is scheduled for Monday, according to court records.
Michael J. Davidson, 48, of Coatesville, was arrested on Jan. 13 at 12:27 a.m. on Rt. 1 northbound, north of Orchard Road in East Marlborough Township, state police from Embreeville said. After a traffic stop, troopers determined that Davidson had been driving under the influence of alcohol, police said.
Troopers from the Avondale barracks who responded to a reported burglary Jan. 1 in the 100 block of McCue Road in West Marlborough Township determined that entry was made but nothing was taken, police said. A short time later, troopers located a highly intoxicated man nearby, who was taken to the barracks for questioning; an investigation is continuing, police said.
Sometime between Jan. 10 at 7 p.m. and Jan. 13 at 7:22 p.m., someone opened an unlocked vehicle in a driveway in the 1600 block of Embreeville Road and stole a Garmin GPS unit, state police said. Anyone with information is asked to contact the Embreeville barracks at 484-340-3241.
A traffic stop on Jan. 10 at 8:44 p.m. on Rt. 1 northbound at Independence Way in Pennsbury Township led to the execution of a search warrant after troopers saw indicators of criminal activity, police said. After contacting multiple retailers, police said the vehicle contained $2,300 in stolen merchandise.
Danielle D. Taylor, 21, of Philadelphia, was arrested, and warrants are being obtained for four other Philadelphia residents in the vehicle, state police from the Avondale barracks said. Taylor, who has charges pending in Delaware County for failing to stop and render aid at an accident scene, is scheduled for a preliminary hearing in Kennett Square district court on March 26 for offenses that include possessing an instrument of crime, conspiracy and receiving stolen property.