Free county class even offers certification opportunity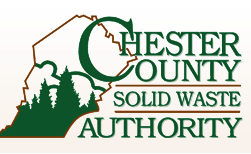 Dishing the dirt in an environmentally responsible way is one positive offshoot of a new free class.
The Chester County Board of Commissioners, through the Chester County Solid Waste Authority, is offering a  Certified Master Composting Class at two county locations. Attendance is required for one class a week for all three weeks to receive certification.
One session will be held at the Chester County Solid Waste Authority, 7224 Division Highway, Narvon, 17555, on March 11, 18, and 25 from 7 to 9  p.m.; snow date is April 1.  The other will take place at the Chester County Library, 450 Exton Square Parkway, Exton, from 6:30 to 8:30 p.m. on March 12, 19, and 26, with a snow date of April 2.
Space is limited so organizers recommend that prospective participants reserve a spot as soon as possible.
Trainees will learn how to compost, how to construct various compost bins, how to grass-cycle and leaf-cycle, and how to reduce food waste by vermi-composting,  a process that puts worms and micro-organisms to work.
The Chester County Solid Waste Authority will provide training, materials, volunteer opportunities and support.  To register or for more information, call 610-273-3771 ext. *228.