Natural Lands Trust announces preservation of 134 acres in region at end of 2012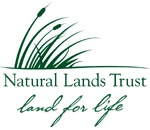 A high point of the "fiscal cliff" deal? The renewal of a tax incentive for private landowners—especially working family farmers and ranchers—who preserve their land with a voluntary conservation agreement, preservation officials said.
That incentive, which had expired at the end of 2011, led to the preservation of 134 total acres in Chester and Delaware Counties in the closing weeks of 2012, including a 12-acre conservation easement in New Garden Township, Natural Lands Trust announced Monday.
"Preserving land can be one of the most fulfilling choices a landowner can make," Molly Morrison, president of Natural Lands Trust, said in a news release. "It is, however, rarely a simple decision, and we are tremendously grateful to the landowners who chose conservation at the end of 2012."
Among the projects completed in December were four land conservation easements, one outright purchase, and a land donation that Natural Lands Trust will add to one of its publically accessible nature preserves, the release said. Under a conservation easement, property remains in private ownership, but is protected from future development in perpetuity.
The protected New Garden Township acreage is located along the East Branch White Clay Creek and is identified as a "critical area" by the National Wild and Scenic Rivers program. The property is a key element in a planned trail that will one day connect the White Clay Creek Preserve with New Garden Township's Laurel Woods Preserve, the release said, adding that support for the easement came from New Garden Township and the Virginia Cretella Mars Foundation.
Conservation-minded landowners now have until Dec. 31 to take advantage of a significant tax deduction for donating a voluntary conservation agreement to protect important natural or historic resources on their land. When landowners donate a conservation easement to a qualified organization, they maintain ownership and management of their land and can sell or pass the land on to their heirs, while foregoing future development rights.
Celebrating its 60th year, Natural Lands Trust is the region's largest land conservation organization and is dedicated to protecting the forests, fields, streams, and wetlands that are essential to the sustainability of life in eastern Pennsylvania and southern New Jersey. Since its founding, Natural Lands Trust has preserved more than 100,000 acres, including 41 nature preserves totaling more than 21,000 acres and 20,000 acres on which it holds conservation easements. For more information, visit www.natlands.org.