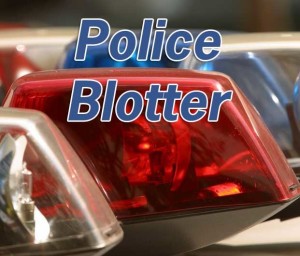 Victim was allegedly struck, thrown, and choked
A 57-year-old Pocopson Township man was taken into custody on Thursday on a warrant for an alleged domestic assault, state police from the Avondale barracks said Friday.
Police said the incident occurred in the 600 block of Clarks Lane in Pocopson Township on Nov. 11 about 7:30 p.m. Police said the female victim reported being struck, knocked to the ground, and choked, sustaining injuries to her face and neck.
Ernest A. Manerchia was arraigned on aggravated-assault charges and released after posting $7,500 cash bail, police said. A preliminary hearing is scheduled for Tuesday, court records said.
Daniel A. Sand, 26, of Kennett Square, was taken into custody on Saturday after he allegedly ignored police efforts to initiate a traffic stop, which included emergency lights and sirens, at Routes 52 and 926 in East Marlborough Township, police said.
Sand was followed to his residence, police said, where he was charged with driving under the influence, fleeing and numerous traffic offenses. A preliminary hearing is scheduled for Tuesday, according to court records.
State police from the Embreeville barracks are investigating two reported overnight thefts from unlocked vehicles at the end of last year, both of which occurred in Newlin Township.
The first reportedly occurred sometime from late Dec. 24 until Christmas morning when a Garmin Nuvi GPS system was taken from a vehicle in the 1200 block of Brandywine Creek Road, police said. The other alleged theft occurred sometime from 10:30 p.m. on Dec. 30 to 10:30 a.m. on Dec. 31 in the 300 block of Lisa Lane; police said a pair of Ray Ban sunglasses, a Garmin GPS unit and a Behringer DJ mixer were stolen.