UCF Community Green Committee to hold first meeting, Jan. 9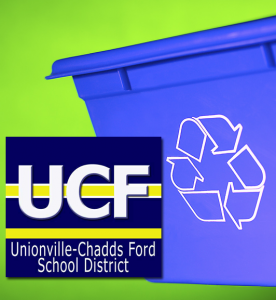 EAST MARLBOROUGH — The Unionville-Chadds Ford School District announced an initiative Thursday to promote greener practices — both for environmental reasons and with an eye on saving tax money —  in the school district and the greater community.
The district is asking for interested members of the greater Unionville community to attend the first meeting of the Community Green Committee, which will be held, Wednesday, Jan. 9 at the district administration building at 4 p.m.
The first UCF Community Green Committee meeting will be open to the public and school officials say they hope to see community members, students, parents, and employees attend.
The UCF Community Green Committee is expected to be a work group made up of students, parents, faculty, staff, and administrators to promotes environmental awareness and encourages the development of an environmentally responsible and sustainable community.
School officials said that the Green Committee will ultimately make recommendations that the district and Board of Education implement specific policies and initiatives that will advance the school district's ability to:
• Reduce energy demand through conservation and efficiency measures.
• Provide a sustainable environment for the District's students, faculty, staff, and administrators through land and water management, sustainability practices, procurement policies, and management of waste streams.
• Reduce greenhouse gas emissions.
• Establish education, communication, and community outreach programs to educate all District and community stakeholders in responsible energy and environmental sustainability policies and practices.
• Identify opportunities to enhance focus on environmental sustainability.