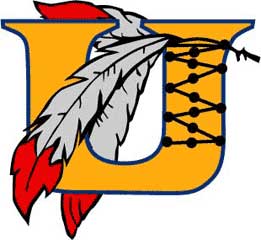 PENNSBURY — The Unionville High School swim team got a split decision during a non-league meet, Thursday, with the girls winning and the boys losing.
The girls team won with a score of 121-55, while the boys lost 79-107.
Unionville's girls won the medley relay with a team of Kate Hewton, Christina Tascione, Mackenzie Hornibrook and Katelyn Garvey.
Erin Polries had a first place finish in the 200 free, while Hornibrook won the 50 freestyle and second went to Anna Wentz. Unionville finished first and second in 100 fly, with Hornibrook taking the win and Lauren Stabler following in second.
Other event results:
100 Free went 1& 2 as well with Evanko & Garvey
500 Free was 1,2&3 Barthold, followed by Polries and HImes in 3rd
200 free relay was taken by the Unionville team of Polries, Wentz, Barthold and Garvey
100 Back was won by Hewton
100 Breast won by Tascione
400 free relay was won by Hornibrook, Polries, Barthold and Hewton
Boys winners
200 free Barthold
200 IM and 100 Fly were both won by Buckley
50 Free & 100 free won by Halkowski
200 Free relay was won by Fish, Hayes, Henzel & Buckley
and the boys finished the meet with a 400 realy win by Fish, Halkowski, Henzel and Buckley
Unionville diver Greg Tamargo took second for the boys and McKayla Mawn placed second for the girls team.