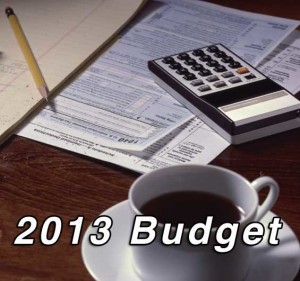 BIRMINGHAM — The township's 2013 Budget is now available for public review, prior to formal approval by the supervisors on December 17.  According to the draft document, the township is staying ahead of the game, with $1.8 million projected in revenue for the General Fund, versus an expected $1.3 million in expenditures.  Real estate tax revenue is anticipated to remain about even with this year, with no change in the millage rate at 1.6 mills.
Township Supervisors chair John Conklin announced he will draft a response to the request for comment from the county on the Act 167 Stormwater Management Plan.  There is a 45-day review period before the ordinance is enacted.  He reiterated his frustration with increased regulations that the municipalities are being required to meet, with no apparent benefit to the community.
"They answer that the changes will make the water 'better' and the air 'better', without providing any real means of measurement, " he claimed.
Supervisor Bill Kirkpatrick agreed, but stated the township needs to respond and comply with the regulations in order to re-apply for required discharge permits.
—Liz Brown