Police said Wilmington pair had just left Mexican restaurant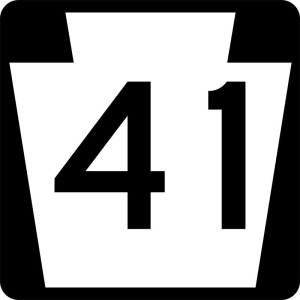 KENNETT — A crash between an SUV and a tractor-trailer Sunday evening proved fatal for the two people in a gray Toyota Highlander, state police said this morning.
Police from the Avondale barracks said Matthew Petke, 39, of Wilmington, was attempting to make a left-hand turn to head south from the Taqueria Moroleon restaurant on Rt. 41 near Skyview Lane in Kennett Township at 6:29 p.m.  Petke pulled in front of a tractor-trailer heading north, which struck the Highlander on the driver's side, police said. Both Petke, and his passenger, Branda Petke, 45, also of Wilmington, were killed.
Police, who were assisted by fire companies from Kennett Square Borough, Kennett, Avondale, and Longwood Fire Companies and multiple ambulance units, said the driver of the the tractor-trailer, a 35-year-old man from New Bethlehem, was not injured. An investigation is continuing.