7,000 homes left without power still, but PECO says progress continues; Chesco officials ask for damage reports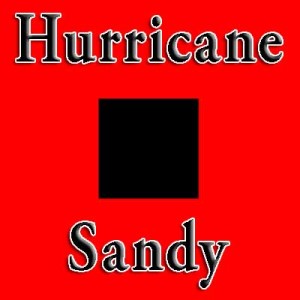 Hurricane Sandy is now gone from the area, and life is rapidly coming back to normal for most area residents — and while the storm impacted many, the images from New York City and New Jersey are a quick reminder that the county and its residents missed the worst of the storm.
PECO reports that as of early Thursday morning, 7,000 homes in Chester County were still without power, down from 50,000 at the peak of the storm. Another 9,000 homes are still without power in Delaware County, also down from 50,000. PECO is saying that the storm is the most damaging storm in company history, knocking out more than half of the company's customers at one point or another during the week.
Most of the roadways that had been closed have reopened. All county schools are open, and virtually all government offices are functioning. Most local businesses are back in operation – a small number still lack power.
There have been a few issues with local cellular phone service, but those seem to be rapidly diminishing. There are some issues with Internet connections being slow, but most of those issues are related to network traffic issues in New York City, and not local issues from providers.
As local residents come to grips with damage from the storm, county officials are asking residents with property damage to contact their local municipality or the Chester County Department of Emergency Services at 610-344-4335, to report the damage.
Photographs should be taken and document the damage before clean up/repairs begin.
In addition, Chester County Emergency Management officials are asking residents with storm related needs to connect with community and faith-based organizations within the region that may be able to help with those needs.
To streamline the process, a form (it can be downloaded here) was developed to allow residents to ask for this help. The form should be filled out and returned to the Chester County Department of Emergency Services, 601 Westtown Road, Suite 012, West Chester, PA 19380 or Fax to 610-344-5050 or emailed to chestercountyeoc@chesco.org.
Residents in need should keep in mind that filling out and returning the form does not guarantee that any organization can meet the resident's needs.
County officials are also asking if there are community organizations in the county that have resources available for storm-impacted residents to contact the Volunteer Coordinator of the Chester County Department of Emergency Services at jzeis@chesco.org.
The deadline for absentee ballots has again been extended to Monday, Nov. 5. Application for ballots must still be made by Nov. 1, end of office hours (5 p.m.), but ballot ballots can filed in the county Voter Services Office until the close of business on Nov. 5.