Delaware teen arrested for intent to deliver, having paraphernalia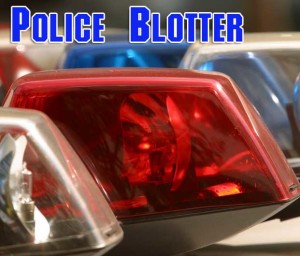 State police have reported the following recent incidents in the area:
A Claymont, De., teen was arrested for possession with the intent to deliver synthetic marijuana and possession of drug paraphernalia, police said.  Lydell D. Dorsey, 18, was apprehended on Oct. 18 at 8:56 p.m. at Fairville and Cossart Roads in Pennsbury Township, police said.
Donald B. Logan, 50, of West Chester, was arrested for driving under the influence on Oct. 10 at 4:30 p.m.; police said Logan crashed his vehicle into another motorist's on North Wawaset Road at Carolanne Way in Pocopson Township.
Police from the Avondale barracks are investigating an incident of criminal mischief on Oct. 5 between 10:30 a.m. and 1:30 p.m. Police said someone smashed the back window of a vehicle in the 2600 block of Brintons Bridge Road in Pennsbury Township.
A 20-year-old Downingtown woman sustained moderate injury in a crash on Oct. 9 at 1:39 p.m. in Newlin Township. Police said Kristin L. DiFrancesco was traveling south on Rt. 162 north of Cannery Road when her 1994 Acura Integra crossed into the ongoing lane, striking a 2004 Chevrolet HD truck head-on. It was driven by a 45-year-old Avondale man, who was not injured. DiFrancesco was cited for speeding, police said.
A Coatesville woman was also cited for speeding in Newlin Township, police said. Meredith E. Chalfant, 31, was traveling southbound in the 1600 block of Embreeville Road when she lost control of her 2004 Nissan Maxima on Sept. 20 at 12:36 a.m. and struck a house, police said. Chalfant, who declined medical treatment, also faces drunken-driving charges, police said.