With cooler weather, time to put away those summer fashions
By Kelly Hockenberry, Columnist, The Times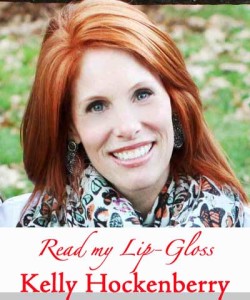 Fall is my favorite season!
But, there is always a damper to the start of the season with the dreaded "CHANGING OF THE CLOSET".
For my children, the dip in temperatures simply means a hoodie thrown over what they would wear in July.
NOT SO for Momma.
It is a daunting task because, not only does it require switching out tank tops for sweaters, it also means packing up flip-flops and replacing them with boots.
Inevitably, the conclusion of my closet transition results in ungodly warm temperatures that baffle weathermen.  It happens every year.
But, THIS is the weekend, people!  There is frost on the ground and no more excuses!
Where to begin?  (with a HUGE cup of coffee in hand, naturally)
I usually start with tops.  I fold and put away anything with a summery fabric.  Eyelet, linen, super thin cotton…while these options can be appropriately layered under blazers, I find if I don't pack them away now, they end up taking valuable space.  My husband would like to interject that this sentence is indicative of the fact that I have too much.  But, unfortunately for him, this is MY column and his opinions carry very little weight.
I always fold my sweaters so that they are not misshapen at the shoulder.  I even go so far as to separate and organize by color.  While this sounds incredibly neurotic, it makes life MUCH easier when you go to look for a black cardigan.
Pants.  Again, anything in a lighter weight fabric is put away.  If my articles over the summer didn't inspire you to donate your "capri" pants, now is the time to do it! By next Spring/Summer you will be brainwashed into selecting a more flattering option J
I will admit that it is painful for me to let go of my flip-flops…but, it's time.  Take inventory of the boots that you have.  If you are lacking in any particular style, RUN don't walk to your favorite shoe store!  Boots fly off the shelves at an incredibly fast rate.  Do not kid yourself that you will be able to find something around Christmastime.  That is delusional thinking.  Also, polish your boots from last season.  Not only will they look fantastic, they will be protected from the elements.
When I transition my closet, I also take the opportunity to throw away any summery cosmetics.  Buy a new mascara, switch to a darker, more pigmented lipstick (oxblood is all the rage!), etc.  Invest in a few new autumnal-colored nail polishes.  These small changes will correlate beautifully with your fall fashions.
Well, off to start this project!  Wish me luck…more importantly, wish the rest of my family luck.  I am not very pleasant through this process.
Happy Weekend!