To The Editor,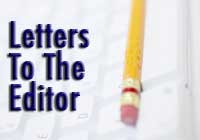 Recently, Chester County was accepted into the Commonwealth's Pilot Program for certain critical human services.  This pilot program provides a block grant to Chester County, rather than individual allocations, for the following human services categories:  Mental Health Services, Intellectual Disability Services, Homeless Assistance, Child Welfare, Drug and Alcohol Services, and the Human Services Development Fund.
While the Pilot Program is intended to provide flexibility, and enable the County Human Services to deliver all of these critical services in the most efficient manner as determined by the particular County, it will only be a successful Program if it is implemented properly.  Chester County's Human Services Department has prepared a draft Plan for consideration by the Commissioners.  Two public meetings have been scheduled so that public input can be offered, most particularly from providers, parents, individual consumers, and advocates on behalf of those for whom these various services are provided, and anyone else interested in learning about this Program.
I encourage anyone interested in this topic to attend either or both of the following meetings:  Monday, October 22, at the Brandywine Center's Conference Room (744 East Lincoln Highway) in Coatesville, 1:30 pm – 3:30 pm; and Tuesday, October 23, at the Government Services Center (601 Westtown Road) in West Chester, 4:30 pm – 6:30 pm.
While the Pilot Program is an opportunity for Chester County to continue to provide excellent, caring service to those most in need, we can only do so by engaging the network of providers, advocates, consumers, and parents that provide the critical link between the delivery of government services and the non-government sector. Our citizens deserve this, and Chester County is committed to doing our best to provide such care.
For more information, see www.chesco.org/human.
Ryan A. Costello
Chester County Commissioner