West Chester event is being organized by area agricultural groups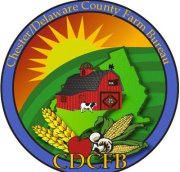 Have a question for a candidate? The Chester Delaware County Farm Bureau and the Pomona Grange plan to provide an opportunity for answers by hosting a "Meet the Candidates" night on Oct. 10.
Invitations have been extended to all area incumbent legislators who are currently up for re-election and the candidates who are campaigning for those local Senate and Congressional seats. The event will be held at 7 p.m. in the cafeteria on the third floor of the Government Services Building, 601 Westtown Rd., West Chester, 19380.
No tickets or reservations are required, and free parking is plentiful, organizers said, adding that the event was scheduled in response to numerous inquiries about where local candidates stand on issues related to farming and the environment.
The Chester-Delaware County Farm Bureau is a voluntary organization that works to advance the interests of agriculture and rural communities by working with policy-makers at state and federal levels.
At the county level, the group carries out such programs as Food Check-Out, Ag in the Classroom ,and Harvest for All to provide food to the hungry and education on food and farming to youth and consumers. It offers numerous benefits and services to its over 6,000 members, and is affiliated with the Pennsylvania Farm Bureau and the American Farm Bureau Federation.