A few fashion tips for the family portrait, assuming you get everyone on the same page
By Kelly Hockenberry, Columnist, The Times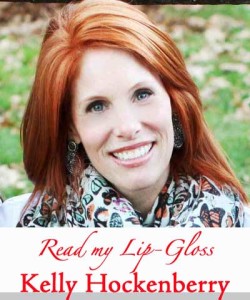 The last time I booked a family portrait, my youngest was still in diapers.  He is 11 now.
Why have I waited so long?  The logistics of coordinating the four of us to be in the same place at the same time gets harder every year.  Preaching to the choir, right?
However, with the holiday season rapidly approaching and the reality that last year's plan for a Christmas card turned into a New Year, Valentine, St.Patty's Day, NEVER, EVER happened card, I need to get on it, asap.
I will admit to being the mom who enjoyed matching outfits on my boys for every professional picture.  Now that they are older, I would have to drug them to make that happen!  But, I do want the picture to look visually appealing.  A cacophonous hodge-podge of a wardrobe selection is NOT an option in my book.  No sir-eee!
Enter photographer, Amber Shader!
Amber is a professional behind the lens who (very cleverly, I might add) helps counsel her clients as to the perfect clothing options necessary to result in the most flattering portraits.  In her infinite wisdom, she has gone so far as to create a "What to Wear" Pinterest board to make styling a session remarkably easy!  AMEN!
Her suggestions?
Complimentary colors are your friend.  NO "matchy-matchy"!  Step away from the white polo shirt and khaki pants…(PERSONAL CONFESSION:  you may or may not find several examples of this faux-pas in my extended family photo albums).
Wear properly fitting garments!  No exposed thongs or bra-straps for all of eternity, please.
Stick with solid colors in neutral, earth or jewel tones.  Don't be afraid to mix several colors within the same palette.  For example:  brown, cream, khaki, butter yellow, etc. look gorgeous together.
For large group shots, it is even more important to stay within the same color scheme.  This way the emphasis will be on the faces and not too many competing hues and patterns.
Wear classic clothes.  You all know what I am talking about.  This is not the time or the place for my children to wear XL basketball shorts and knee high black socks that will MORTIFY them (HOPEFULLY) when they are grown men.  (PERSONAL CONFESSION #2:  My third grade school picture in a Mork&Mindy t-shirt and barrettes with plastic streamers that I somehow convinced my mother to allow me to wear.)
When you take the time and energy to plan and pay for photographs, you would like to display them prominently.  So, do it RIGHT!
Amber Shader's work has been featured in Martha Stewart, Martha Stewart Weddings, Style Me Pretty, Delaware Today, Animal Planet, Circle of Mom's and more.  In other words, this gal knows her stuff.
For more information or to book an appointment, contact her at info@ambershaderphotography.com. Mention this article at the time of booking and receive a FREE Facebook cover photo and an image to use on her exclusive holiday cards from minted.com!
Happy Weekend!!