Township officials say they don't think there will be major disruptions after sudden Centax closure
By Mike McGann, Editor, The Times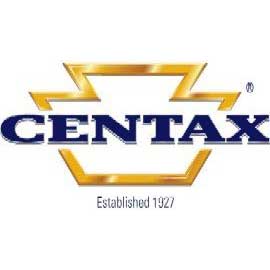 POCOPSON — Township officials say they don't expect any major disruptions after the sudden closure of Centax, the company that had been collecting property taxes for the township, on Friday afternoon.
Centax, which had been in litigation for failing to collect and distribute property and earned income taxes for various municipalities and school districts, abruptly closed its doors Friday and transferred the township's account to Berkheimer Tax Administrator Inc. Berkheimer already collects taxes for the Unionville Chadds Ford School District, while the township's earned income tax is collected by Keystone. Berkheimer also collects the township's local services tax.
As of right now, township officials are asking that property tax payments should be made directly to the township. Payments may be made at the Township Office, located at 740 Denton Hollow Road, between 9 am and 12 noon, Monday through Friday or may be mailed to P.O. Box 1, Pocopson, PA 19366. Taxpayers are asked to include the remittance stub from the original tax bill in either case.
According township Board of Supervisors chair Steve Conary, there shouldn't be any major disruptions for average homeowners, but those buying and selling homes might see a delay in some paperwork. Conary said that it may take Berkheimer some time to work through Centax's records, which could delay issuing tax certification (a document declaring that all outstanding property tax has been paid on a property). Other issues he noted included refunds for overpayment.
He also said it was possible that there might be some short-term issues with payments not immediately credited properly during the transition.
"I won't be surprised if there are some reconciliation challenges as this gets sorted out (no record of payment when taxes were paid for example), but it's too early to know," he said.
Centax's closure shouldn't prove a major problem for township government in terms of cash flow, Conary said, as much of the annual real estate tax has already been received.
While Berkheimer will be fine as an interim solution, Conary said that the township had already been looking for other tax collection options, noting the growing issues that Centax was having elsewhere in the state.
"We started looking at other real estate tax collectors a couple of months ago to compare our Centax fees with others' proposals to determine if a change was warranted," he said. "We now know the answer is yes and need to further pursue the options."