Approximately 70 breweries expected for area's premier beer-bash on Sept. 29
By P.J. D'Annunzio, Staff Writer, The Times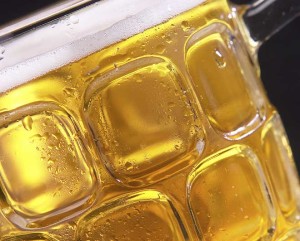 KENNETT SQUARE — Historic Kennett Square has something special brewing for late September: Kennett Square's foremost potent-potable celebration, Brewfest.
"Brewfest is a fundraiser for Historic Kennett Square," Event Chairman Jeff Norman said. "It's a four-hour open event. You get a tasting glass and two ounce samples of beer and you can travel around to different kiosks from brewery to brewery. We also have live music and food vendors."
Slated for Sept. 29, the 2012 Brewfest will feature samplings from nationally-known breweries as well as regional labels.
"Right now we've confirmed forty-five breweries for attendance but we anticipate having about seventy," Norman said. "Some of the locals that are coming are Victory, Twin Lakes down in Delaware, Sly Fox which is local to the Phoenixville area, Yards from Philadelphia, McKenzie's from Glen Mills. We also have a couple West coast people committed, Stoudt's, 21st Amendment, so we have quite a list so far."
"This fundraiser is really good for the organization," Norman continued. "It helps us fund events for Christmas, The Halloween Parade, The Memorial Day Parade, and keeps the organization in operation—which does a lot to drive new business growth in Kennett Square."
Music is provided throughout the day by The Sin City Band and the Carl Filipiak Band.
2012 Brewfest food vendors include Talula's Table (including free food from Talula's during the Connoisseur Event), Two Fat Guys, The Brick Oven Pizza Wagon, Dutch Valley Confections, and The Righteous Pretzel.
"Many of the attendees are seen wearing pretzel necklaces, which they nibble between samplings for a quick snack and to 'clear the palate,'" Historic Kennett Square member Ginna Goodall said.
The Connoisseur Event is scheduled to begin at noon, with a small selection of exclusive brews for a smaller crowd. Tickets for this portion of the event generally sell out rapidly.
Doors for the main event open at 2 PM and volunteers will be present to check for valid identification. No tickets are sold at the door and typically the regular tickets are also sold out days in advance. Free water and reduced price tickets are available for Designated Drivers, however all attendees must still be 21 or older.
The 45 confirmed participating Breweries are listed as follows:
1. 21st Amendment
2. Allagash
3. Bellegems
4. Belukus
5. Blue Moon
6. Boulder
7. Boxcar
8. Doc's Cider
9 .Elysian
10. Evil Genius
11. Fegley's
12. Flying Fish
13. Forest and Main
14. Hill farmstead
15. Lancaster
16. Leinenkugels
17. Longtrail
18. Manayunk
19. McKenzie's
20. Burley Oak
21. New Planet
22. Old Dominion
23. Otter Creek
24. Philadelphia Brewing
25. Port City
26. Prism
27. Riverhorse
28. Round Guys
29. Rumspringa
30. SlyFox
31. Smuttynose
32. Springhouse
33. Stoudt's
34. Susquehanna
35. Troeg's
36. Twin Lakes
37. Union Barrel Works
38. Unita
39. Victory
40. Voodoo
41. Weyerbacher
42. Wolavers
43. Woodchuck
44. Yards
45. Dock Street
Tickets can be purchased from Historic Kennett Square at http://www.kennettbrewfest.com/