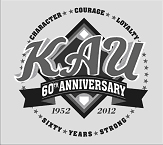 Registration open for KAU Fall Baseball
Registration continues through September 1 for the KAU 2012 Fall Ball Baseball and Softball season. KAU's programs are open to residents and students in both the Kennett Consolidated and Unionville-Chadds Ford School Districts. Registration may be completed at www.kaulittleleague.org by using the program registration tab.
The player's age as of April 30, 2013, determines the player's division for the 2012 fall season.
Boys ages 13 through 18 may register for the Senior and Big League Divisions. All games will be played on a standard 90-foot "big league" baseball diamond. Games are held primarily at the NVF Field in Kennett Square.
Boys and girls ages 7 through 12 may register for one of three Little League divisions.
The Majors Division is for 11 and 12 year olds, who will play their games on "50/70" fields with 50 foot pitching distance and 70 feet between the bases.
Minor A is an all-kid pitch division for 9 and 10 year olds. Games will be played on 46/60 Little League field.
Minor C, for 7 and 8 year olds, is an instructional league with a mixture of coach and kid pitch played on 46/60 Little League field.
KAU Little League teams compete against other KAU teams, as well as other teams from Chester and Delaware counties. Games are held primarily at the KAU Fields on Leslie Road in Kennett Square and at New Garden Park. A few games will be played at area teams' fields. It is anticipated that all teams will practice one or two evenings per week and play games on Saturday and/or Sunday.