By Nicole Brown, Correspondent, The Times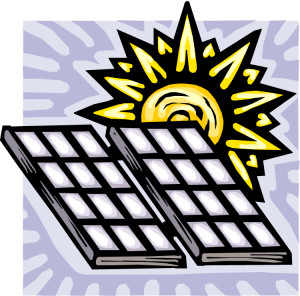 BIRMINGHAM — Roberta O'Dell, a township resident, requested support last week from the supervisors for her plans to install solar panels on the roof of a small barn on her property.  O'Dell's property, located on Meetinghouse Road, is part of the township's historical district; therefore, the supervisors said they had concerns regarding the visibility of the panels.
O'Dell explained that she wishes to put twenty to thirty panels on the roof of the barn; however, she did not have the exact measurements at the meeting.
Supervisor John Conklin pointed out that the Zoning Hearing Board (ZHB) will need to know the exact size and number of the panels, and prior to the meeting with the ZHB, O'Dell must inform her neighbors within 500 feet from her property about the plans. Additionally he explained that the supervisors will not recommend this plan to the ZHB unless the panels "cannot be seen from the three surrounding roads."
After short discussion, Conklin and supervisor William Kirkpatrick agreed to neither recommend nor oppose the plan, but be neutral.
Although O'Dell expressed her enthusiasm about the positive environmental effects of this project, it will be up to the Zoning Hearing Board to decide if this environmental-friendly step will damage the historical charm of the township.
Also at the meeting, the supervisors brought closure to the drip irrigation septic system agreement between the township and two Birmingham families. At the meeting on June 4, the supervisors debated with Mr. and Mrs. Cobuzzi and Mr. Wright about the language in the agreement. Mrs. Cobuzzi had brought up her concern with a specific part of the agreement that stated the residents must provide a "continuous supply" of electricity to the system, pointing out that at times, they would not be able to control the electricity.
Since then, township solicitor, Kristin Camp, has changed the agreement so that it is clear that during power outages, the residents are not required to provide electricity to the system, as that is out of their control. She added that the agreement also says that residents "shall not discharge water into the system during power outages." Camp explained that this could damage the system, and the repair would fall solely on the residents.
Conklin worried that this detail would cause problems in the future if more residents install a drip irrigation system. "We could help by requiring them to have a backup generator," he said, hoping to prevent damage to the systems if residents fail to follow the agreement.
Kirkpatrick recognized the risk, but said it would be overreaching to require a generator with every drip irrigation septic system. Conklin agreed, and moved to approve the agreements.