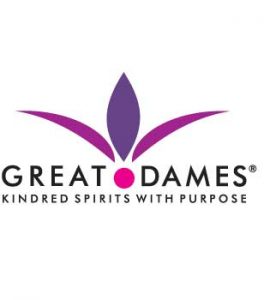 WILMINGTON — This year, Great Dames is celebrating women who paved the path for other women. In the spring of 2017, we will Celebrate Women "Firsts" through a three-part monthly speaker series launching in March.
The March 20 launch event will feature panelists Chief Natasha Norwood Carmine, first woman chief of the Nanticoke Indian Tribe and Alisa Morkides, founder of Delaware's biggest independent coffee shop Brew Ha Ha. April 24's event will include, Andrea Taylor, who was the first to launch Women's Encore, LLC, coaching program for women in transition, will discuss the value of women mentoring women and facilitate a speed mentoring event. The May 15 'First Impressions Matter' event will include wisdom and advice from Dr. Laura Sicola, founder of Vocal Impact Productions and Linda Farquhar, founder of entreDonovan career clothing boutique.
"We are living amid considerable political and policy changes that impact women, so our focus on women is more important than ever," says Great Dames President Sharon Kelly Hake. "We're privileged to offer this incredible opportunity to showcase and stand strong for all women who have made significant accomplishments in our communities, both locally and globally." 
"Great Dames truly impacts a diverse community, and we couldn't be happier to welcome our friends back for what sounds like an even more inspiring season — if that's possible!" says Xavier Teixido, owner, Harry's Savoy Grill and host of the series.
Ticket proceeds are donated to the Great Dames Fund to support causes that empower women and girls.