We'd never met, but she was like an old friend
By Kelly Hockenberry, Columnist, The Times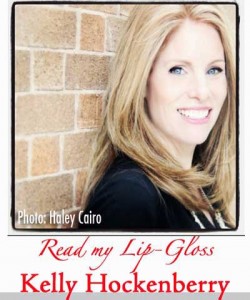 On Wednesday night I got the amazing opportunity to meet author, Kelly Corrigan!
She is an incredibly smart and REALLY funny woman who writes about her life experiences (the joy and tragedy of it all) in such a way that you feel like you know her. Which, we sorta do because she grew up in Radnor where her father coached lacrosse and her mother sold real estate on the Main Line. OK….so, we hadn't actually met before, but it still felt like we were old friends.
She's a Delco girl, I'M a Delco girl. Her name is Kelly, MY name is Kelly.
She's a writer, I'm a writer (kind of).
Kelly's book, "The Middle Place," made it to The New York Times Best Sellers List (no biggie) and was described as "Funny and irresistibly exuberant." by O Magazine (as in Oprah). Yeah. OK. So, I have DOZENS of readers every week, too. #Twinsies.
Her latest, "Glitter & Glue," is a laugh-out-loud and poignant tale of Kelly's quest to "Become Interesting" after college. The true life details of her relationship with her parents (more specifically her mother) are so relate-able that you will find yourself shaking your head as you read. I cracked up. I cried. I could NOT put this book down.
Unfortunately, my girlfriends and I were delayed by the wicked thunderstorm and missed the reading but made it in time to hear Kelly relay stories from fans and reveal suggestions from her mom regarding writing her current novel (it shouldn't be full of sex!). Kelly was down to earth and approachable and sat signing books for all of the women lined up to meet her. It was a thrill.
If you are looking for a good book to take on vacation, grab this one…you will be thinking about it long after you turn the last page.
Happy Weekend!