A few gift suggestions for those June graduates
By Kelly Hockenberry, Columnist, The Times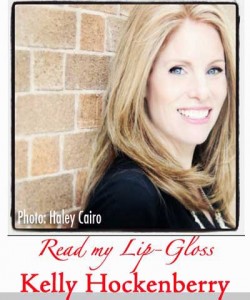 Happy JUNE 1st!  Time for the "Graduation Edition" of the Sunday Super Six!
With the obnoxious amount of snow days, it seemed like this school year would never come to a close!  God bless Unionville-Chadds Ford Superintendent of Schools Dr. John Sanville (and his colleagues around the county) and his comedic attempts to soften the blow of yet ANOTHER 5:15 am wake-up call.  Alas, the end is near.  We made it!  Let's celebrate the graduates with some nice gifts, aye?
1.  WATER BOTTLE FILLED WITH QUARTERS!  How clever, right?  College students are always in the need for laundry money!  Love this idea.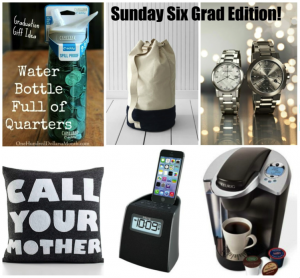 2.     LAND'S END LAUNDRY BAG:  Keeping the same theme alive, this is a GREAT unisex bag for hauling dirty clothes.  It can be monogrammed/personalized (although, I am confident that my boys would not be happy with that option….maybe that is just a "girl" thing?)  Anyway, this is an awesome gift that will get lots of mileage through those four years.
3.     A FABULOUS WATCH:  Every young man or woman needs a grown-up watch to wear on an everyday basis.  A classic style (perhaps with an engraved message on the back?) makes for a memorable keepsake.
4.     HOW CUTE IS THIS PILLOW?  I found this on Etsy in the "alexandraferguson" shop!  It should be the accent pillow on every university issued twin bed across America!
5.     DOCKING STATION:  I am always amazed at the ability of my children to do homework or study for tests with music blaring.  A docking station to charge various electronics, play music and set an alarm for those early morning classes is a must-have!
6.     SINGLE CUP COFFEE MACHINE:  Shockingly (given my current raging and out-of-control caffeine addiction), I did not begin drinking coffee until law school.  How I made it through my years of college without a fix seems impossible!  Having this little machine bedside makes the life of a full-time student a bit more tolerable!
There you have it!  Six super ideas for the slew of graduation parties that are kicking off this weekend!
Congratulations to the Class of 2014!
Happy Weekend!