Trip to Disneyworld for music students approved, but board wants discussion about minimizing time away from classroom
By Mike McGann, Editor, UnionvilleTimes.com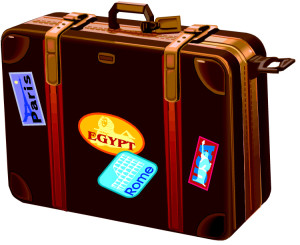 EAST MARLBOROUGH — Members of the Unionville High School Marching Band and Corale will be able to say "I'm going to Disneyworld!" later this year as members have about every four years — but school board members say they're worried about the number of days students are missing on trips and wonder whether there's a better way to plan them to have a lesser impact on classroom time.
During Monday's Board of Education meeting at Unionville High School, the board voted 8-1 to allow the music students to travel to the Magic Kingdom to perform in November, but the impact of missing days in school on this and other trips — in this case, three days — was a major topic of discussion. While board members agreed that the trip had value, although board president Eileen Bushelow expressed concerns about its relationship to curriculum, many said they were worried about the impact on education.
"I agree that it (the trip) is a unique opportunity, but it comes with a cost," board member Holly Manzone said. As board members, it's our job to keep and eye on costs, not just in the budget, but educationally." She noted that three days of missed school amounted to 1.65% of the school year, and putting it into perspective, she noted a similar cut to the budget would be well over $1 million. She asked whether there might be a better way to schedule these trips so that less class time could be missed.
Other members agreed, noting that while they supported the Disney trip, a larger discussion is needed about trips, whether they be sports or other activities, that require days out of school.
Board member Victor Dupuis noted that he'd chaperoned three previous Disney trips and said they were "a once in a lifetime experience," and didn't want this specific trip tangled up in what probably needs to be a more comprehensive discussion.
"I think we should reserve our discussion (on this) for a broader discussion of the subject," he said.
Member Frank Murphy said the issue bothered him as well, citing the increasingly competitive nature of the world economy — noting that Chinese students stay in school 12 months a year and that the U.S. appears to be falling behind in educating students in some specialities, he mentioned engineering specifically.
Although most board expressed concerns, only Bushelow said that it bothered her enough to vote against the trip.
"I struggle a lot with this," she said. "Everyone loves this trip. But it seems like every six or eight months we're asked to approve these extended trips." She mentioned that the Marching Band attended the BCS Championship game in New Orleans in January — so while the Disney trip is a once-every four years trip, other trips seem to keep popping up.