Now is a great time to 'dress up' you back yard for summer
By Kelly Hockenberry, Columnist, The Times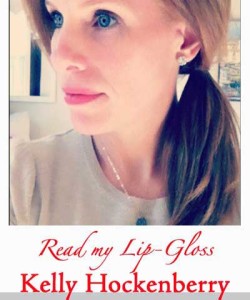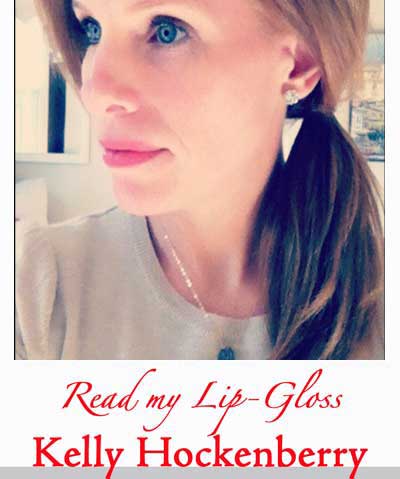 Being fashionable isn't only about clothes, handbags and shoes.  Your home and outdoor space should reflect your personal aesthetic.  However, due to the cold spring we have had so far, my flower beds are not to be judged.  The weeds are still well rooted and I'm a firm believer in NO PLANTING until after Mother's Day.  I have killed way too many a perennial to risk a sooner date.
That being said, I am SO excited to spruce up the back yard to get ready for warm evenings!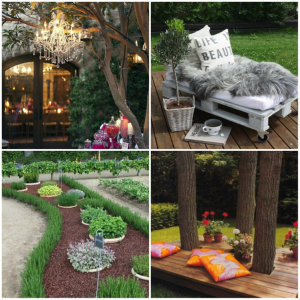 You already know my love/obsession for the website "Pinterest."  And, if you haven't joined yet, now is the time!  I found all of these images while surfing around for patio inspiration.  How cute is the chandelier in a tree?  O-M-G, instant chic.
Bringing indoor accessories outside really elevates a simple patio set.  Obviously, you need to be mindful of the weather, but a fur throw makes that rustic pallet bench look like a million bucks!  (You can find similar throws at Ikea.)
Isn't the "buried pot" herb garden a fantastic idea?  Not only does it LOOK pretty and attention grabbing, but it is organized and accessible for clipping!  Because they are underground, you can purchase cheaper, plastic versions and achieve the same look!  BRILLIANT.
My yard has a huge oak tree.  How fabulous would it be to build a little deck around it?  What a perfectly shaded lounging spot to read a book and sip some lemonade on a hot, summer day.  Throw down a bunch of water resistant pillows and brightly colored planters and you have yourself a little slice of heaven!
Looking to save money but itching to change up last year's deck furniture?  Shopping at stores like HomeGoods and TJ Maxx are great sources for outdoor décor.  Metal lanterns, ceramic side tables in tropical shades and a patterned umbrella can instantly update any dining set.
Well? What are you waiting for?  It's seventy degrees and sunny!  Get outside!
Happy Weekend!