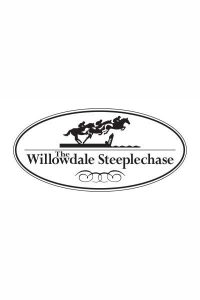 Willowdale Steeplechase Race Chairman Dixon Stroud and steeplechase jockey and trainer Ivan Dowling will once again host an entertaining and educational walk of the Willowdale Steeplechase race course on Friday, May 11, 2018.  Anyone who would like to attend should meet at the Tower on the race course just before 5:00 pm.  Enter through Gate 4 on Route 82.
This will be an up close look at the fences with lots of fun facts and answers to questions about the sport of steeplechasing followed by some light refreshments.  Perfect preparation for those who want to be in the know on race day which is Mother's Day, Sunday, May 13.
Dixon Stroud is the Founder and Chairman of the Willowdale Steeplechase. Dixon wanted people to experience steeplechasing the way they do in Europe, so he had the race course designed by an Irishman to replicate some of the Continental jumps to combine with the timber fences.  He will explain the new order of the races this year and talk about the jumping strategy necessary for a horse to clear the famous Willowdale Water Jump.
Dixon is a lifelong fox hunter, polo player, and amateur steeplechase rider.  Among his many race victories – the prestigious Maryland Hunt Cup which he won in 1984.
Ivan Dowling is a native of Galway, Ireland and has been in the USA since 2001. He is the huntsman for Mr. Stewart's Cheshire Foxhounds and has also held his NSA jockey and training license since 2007.
He won the high weight amateur jockey title in 2010 and has ridden winners both under NSA rules and at Point to Points. Ivan has won twice at both Willowdale and Winterthur.
Ivan trained a winner at My Lady's Manor and a second in the Virginia Gold Cup. His specialty is timber horses.  Along with his wife Stephanie, he owns and operates Grey Lake Stables LLC in Unionville, PA.
The course walk starts promptly at 5:00 pm and will last about 45 minutes. For more information or to let us know you plan to attend email office@willowdale.org  You may also RSVP to the Facebook event on our Facebook page.