By Mike McGann, Editor, The Times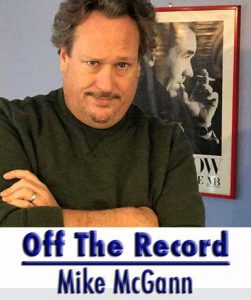 COATESVILLE — It was a good a day as the city has seen in recent memory — finally, a real, honest to goodness revitalization project is underway, with the start of demolition for Coatesville Gateway.
But if you live in fashionable Unionville or Kennett or elsewhere in Chester County, you may shrug and say "why do I care?"
You should care for the simple reason that Chester County needs a healthy Coatesville to really prosper and succeed. Put simply, if most of the body is healthy, but just one part is very sick, you're sick. And as the Chair of the county Board of Commissioners Michelle Kichline put it Tuesday, Coatesville is the heart of Chester County.
Will one development project solve a half century of woes? No, of course not. And the new train station and other recently announced developments will not, either. But they are a step in the right direction, a real sign that Coatesville is moving forward toward a brighter future.
Make no mistake, there will still be tough days ahead. The city faces economic challenges from its weak tax base and decades of poor financial management. The school district — also hurt by a weak tax base — continues to struggle against state mandates and charter schools, which eat away at revenue and weaken it from the inside out.
But there are so many signs of progress, and only the naysayers or those with a more sinister agenda can ignore them.
After years of dysfunction, Coatesville's police has become a true force for good in the city under Chief Jack Laufer. Laufer has promoted the right guys, weeded out the wrong ones and created a strong morale with officers dedicated to true community policing. Their job remains difficult, with drugs and guns remaining a scourge for those trying to build a stronger, safer city. But as compared with just a few years ago, Coatesville is a safer place and stronger community, thanks to Jack Laufer's leadership — and the work of the men and women of the Coatesville Police Department.
If you don't live in Coatseville, why should you care? Simple: crime knows no boundary lines — and wealthy enclaves in Unionville, Downingtown and elsewhere are short drives from the city. When things are better in Coatesville, they're better everywhere in the county.
You may also take issue with the school district — and some in particular with its Superintendent, Dr. Cathy Taschner. But again, reflect where the district was when she took over and where it is now. Is it perfect? No. The financial situation remains difficult at best and some have complained about declines in test scores. Not to excuse anything, but declining test scores are an issue in many neighboring districts — some among the top performing in the state — and may well be a reflection of poorly designed tests (cough-Keystones-cough) that continue to plague the commonwealth.
Is Taschner perfect? No — no one is. But for those seeking to push her out, I ask this: who would take the job and be better? I don't honestly feel like there would be a long list of candidates out there ready and willing to sign up for the headaches Taschner faces every day. So, again, the question is this: is the district in better shape now than it was in the wake of Richard Como? Unequivocally, yes.
And again, if you're in another school district, why should you care? Simple, imagine the impact of a failure of the Coatesville Area School District. What if, instead of a state takeover, the State Department of Education decided to dissolve the district and spin its communities off to neighboring school districts. It's been actively discussed with Chester-Upland, so its not as far fetched as it might seem. Imagine, if you will, Coatesville's schools parceled out to Unionville, Downingtown and Octorara — and the financial and educational chaos that would ensue.
Thankfully, Coatesville is better than that. And you should be appreciative of that, too.
If you don't live in the city and ask why you should care, take note of the nearly 300 people who braved the heat Tuesday to celebrate the start of demolition of Coatesville Gateway.
The folks of Coatesville are a tough group, they've been through a lot. They've had their hearts broken more times than any community should, yet they keep fighting, they keep the faith. That faith was on display Tuesday — and is every day around the city.
These folks will fight for their city and you should take notice.
Coatesville isn't just any place, it really is, as Kichline said, the heart of Chester County.