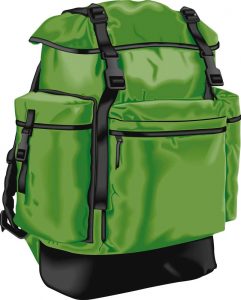 DOWNINGTOWN – It Takes a Village (Chester County) will be holding a community event on May 21 at the Annex to Downingtown's Borough Hall, 4 W Lancaster Ave, to assemble backpacks for children entering the foster care system in Chester County.
Over 100 back packs and contents will be donated and assembled by Village members, then provided through social workers and foster parents to children ages 3 to 13.  
Michelle Terry, founder and CEO of the local charitable nonprofit noted, "Our goal is to provide a little positivity and connection during a difficult transition. These kids often move between homes with nothing but a few items in a trash bag. We hope these packs will give them a sense of personal control and ownership, and a feeling that they are loved by their Village."
Each backpack will contain pajamas, a blanket, toiletries, a journal and/or coloring book, crayons, a small night light, and toy or activity.
Interested volunteers can help in a number of ways.  People can donate filled back packs, drop off items for the backpacks, or provide a financial donation.  In addition, volunteers are welcome to help assemble the backpacks on May 21 (1:00-3:00 pm).  Additional details and instructions on how to sign up to assemble a pack can be found at http://ittakesavillagecc.org/2017/04/25/love-back-packs-project-open/ .
Terry concluded by noting, "This effort would not be possible without the help of so many. Our Village has grown beyond our wildest dreams.  With the love, sponsorship, donations and time of over 1,000 members, I and they look forward to continued opportunities to make a difference for women and children in the community in which we live."