By Denny Dyroff, Staff Writer, The Times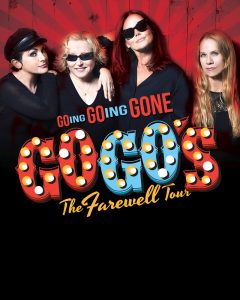 "Going…Going…Gone" is a great name for a band's farewell tour. It's a perfect name the Go-Go's farewell tour.
That's the description on the top of the entry page on the Go-Go'site. The Go-Go's Farewell Tour that visits the area on August 11 for a show at Fillmore Philadelphia (1100 Canal Street, Philadelphia, 215-309-0150, www.thefillmorephilly.com).
The Go-go's line-up features only original members — Belinda Carlisle, Jane Wiedlin, Charlotte Caffey and Gina Schock.
"It's a one month-long tour and it's our final tour," said Claffey, during a phone interview last week from a tour stop in Clearwater, Florida.  "We're not breaking up. We're just not touring anymore. We feel like this is the right time. It's been a couple years since we last toured."
The legendary rock group made history as the first, and to date only, all-female band that both wrote their own songs and played their own instruments to ever top the Billboard charts. The Go-Go's rose to fame during the early 1980s after the release of their debut album, Beauty and the Beat, which was #1 on the Billboard charts for six consecutive weeks, selling three million copies, and making it one of the most successful debut albums of all time.
In 1982, The Go-Go's were nominated for a Grammy Award for "Best New Artist" and the group also released their sophomore album, Vacation, that same year, which was certified Gold in the US and spawned another top 10 US hit with the title track. In 2011, the trailblazing band was honored with a Star on the world-famous Hollywood Walk of Fame.
The band issued the following statement — "After a 38-year run, we are gearing up for one last blast of a summer tour. We feel so lucky and so grateful to have had the incredible support of our fans for so long. We can't wait to get out on the road and give the people what they want: some loud fast music and a great party!"
"We wanted to do this right," said Claffey. "We took our time in making the set list. We wanted it to be fun for us and fun for our fans. We're doing the classics — and some songs we haven't played for a long time."
The Go-Go's "classics" are well-known gems such as "Our Lips Are Sealed,"  "We Got the Beat," "Turn to You," "Vacation" and "Head Over Heels."
And now, these lively tunes are headed to Broadway.
Gwyneth Paltrow is currently producing a new musical, "Head Over Heels" based on the music of the Go-Go's. Tony Award winner Jeff Whitty ("Avenue Q," "Bring It On") wrote the book. The show premiered last year at the Oregon Shakespeare Festival's 2015 Season and is headed to Broadway sometime this year.
"It's just the four of us on this tour," said Claffey, who has also had a very successful solo career. We're coming up on 38 years together and it's always been just us in the band. So, why we would need any extra musicians now?
"When we play the songs, we're staying as close as we can to the original versions. We had a few rehearsals and we're ready to go. It's like riding a bike. We've done it so many years — and it's been fun, fun, fun the whole time."
Video link for the Go-Go's — https://youtu.be/DUqMqBl9Qrs.
The show at Fillmore Philadelphia will start at 8:30 p.m. and feature Best Coast and Kaya Stewart as opening acts. Tickets are $36.
Other upcoming shows at the Fillmore are York Street on August 12 and So Far Gone on August 17.
Right across the street from Fillmore Philadelphia is Philadelphia's newest comedy club — the recently-opened Punch Line Philly (33 East Laurel Street, Philadelphia, 215-606-6555, http://www.punchlinephilly.com).
Now through August 13, opened Punch Line Philly is hosting a truly funny comedian –Pablo Francisco.
Francisco is an off-the-wall, animated character that points out the absurdity in an illogical, pop-culture obsessed world.
"I grew up in Tucson, Arizona," said Francisco, during a phone interview last week from a tour stop in Fort Lauderdale, Florida. "My parents were from Chile and they moved to Tucson. I guess my comedy all started when I was trying to be funny in school. It turned into a hobby and then into a job."
Francisco is known for his ability to physically morph himself into movie stars, singers, friends, family, and a multitude of nationalities. He is recognized for vocal impressions of famous people including Aaron Neville, Arnold Schwarzenegger, Howard Stern, Keanu Reeves, Michael J. Fox, Jerry Springer, Celine Dion, Danny Glover, Gary Busey, and most notably Don LaFontaine (the Movie Voiceover King).
He also does sound effects and character voices like Count Dracula (as a Spanish Radio DeeJay), Chris Rock, Jimi Hendrix, R2-D2, Kermit the Frog, Stone Cold Steve Austin, Ozzy Osbourne, Ricky Martin, Aladdin, Christopher Walken, and Mr. Magoo.
"When I was growing up, my next-door neighbors used to make fun of the way my parents talked so I made fun of the way their parents talked," said Francisco. "Then, I found that I was good at celebrity impersonations.
"I was 13 or 14 when I really started coming out. I really liked what Rich Little was doing with impersonations. My earliest impersonation was Kermit the Frog and the John Wayne."
Francisco's show is much more than a just a series of dead-on impersonations.
"I try to mimic sounds of musical instruments in my show," said Francisco. "Steve Kramer is going to help me out. He also is opening the show.
"My show is a combination of circumstance and relationship with the audience — figuring out what people are going through. I have a set list. I'll do the same material in each of my shows but the vibe will be different every night.
"My set list is written on my hand. You can expect to hear Donalf Trump, Mark Walberg and, of course, the movie voiceover guy. There will be old hits and new hits. We're going to just get buzzed at my show. I'll be ready for action."
Video link for Pablo Francisco — https://youtu.be/-gUExAK1Ue0
Pablo Francisco's shows at Punch Line will be 8 p.m. on August 11, 8 and 10:15 p.m. on August 12, and 7:30 and 9:45 p.m. on August 13. Tickets are $25.
Also on August 11, there will be a show at the Ardmore Music Hall (23 East Lancaster Avenue, Ardmore, 610-649-8389, www.ardmoremusic.com) that will attract a variety of fans — with the same act.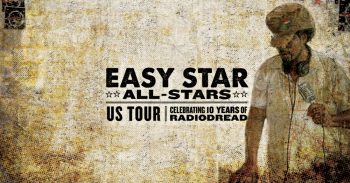 The show will be of interest to reggae fans, Radiohead fans and dub fans with Easy Stars All-Stars performing their classic album "Radiodread," — a reggae tribute to Radiohead's "OK Computer" album.
This year marks the 10th anniversary of "Radiodread," an album that features an impressive array of reggae stars supplying vocals to the Easy Star All-Stars' backing tracks.
Reggae pioneers Toots and the Maytals made their Easy Star debut, singing a driving version of "Let Down" while Citizen Cope's distinctive voice fuels the haunting "Karma Police." Horace Andy ("Airbag"), Morgan Heritage ("Electioneering"), The Meditations ("No Surprises"), Israel Vibration ("The Tourist"), Sugar Minott ("Exit Music (For A Film)") and Frankie Paul ("Lucky") all were featured.
"Easy Stars All-Stars have been around for 13 years," said the band's drummer Ivan Katz, during a phone interview Wednesday afternoon from his home in Brooklyn. "The band was created by Easy Stars Records — a grass roots reggae label from New York.
"With Easy Stars All-Stars we have our own little thing that is unique — taking classic albums and doing them reggae style. Other albums we've done like this are 'Easy Stars' Lonely Hearts Dub Band ,' 'Dub Side of the Moon,' and 'Easy Stars' Thrillah.' We also have original songs that we play."
"Easy Stars' Lonely Hearts Dub Band" took on the Beatles' "Sgt. Peppers Lonely Hearts Club Band," "Dub Side of the Moon" focused on Pink Floyd's "Dark Side of the Moon" and "Easy Stars' Thrillah" remade Michael Jackson's "Thriller."
"This is the 10th anniversary of 'Radiodreasd' — 10 years since we took some of those old Radiohead songs and changed them to reggae," said Katz. "Now, our version of the Radiohead song 'High and Dry' with Jamaicans Morgan Heritage doing the vocals has just been released.
"We just came back from a three-week tour of the U.K. where we played a few festivals. This tour will just be a four-day Northeast run — Philly, Boston, Portland and Block Island. We've played Philly a lot, including TLA and World Café Live. We love coming to Philly."
Video link for Easy Stars All-Stars — https://youtu.be/Zur0gr7tE60.
The show in Ardmore, which has Kuf Knotz as the opener, will start at 8 p.m. Tickets are $22.
The good news for fans of bands that play a special kind of music — music that is a tasty blend of rhythm-and-blues, boogie, blues and old-school soul — is that there will be two very good options this weekend to hear the music performed live.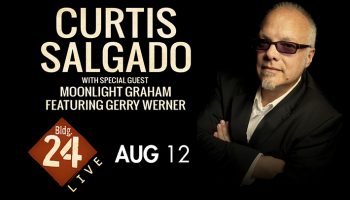 Curtis Salgado will be playing with his band at Building 24 (1115 Bern Road, Wyomissing, 610-375-2700, bldg24live.com). The Dukes of Destiny will be performing their tasty blend of blues and old-school soul at the World Café Live (3025 Walnut Street, Philadelphia, 215-222-1400, philly.worldcafelive.com).
The bad news is that both shows will take place on August 12. Fans will have to decide whether to head west to Berks County to hear a musician from then West or head east to Philly to hear a band from the East.
With a career spanning 40 years, award-winning soul, blues and R&B vocalist/harmonicist/songwriter Curtis Salgado is a one-of-a-kind talent whose music is as compelling as his story.
From co-fronting The Robert Cray Band to leading his own band (and recording nine solo albums) to helping transform John Belushi into "Joliet" Jake Blues to touring the country with Steve Miller and Santana, he is a true musical giant. NPR calls him "a blues icon" with a "huge voice."
Salgado earned a reputation for high-intensity performances and a repertoire inspired by his encyclopedic knowledge of soul, blues and R&B music. He won the 2010 Blues Music Award (BMA) for Soul Blues Artist of the Year and went on to win the award again in 2012 and 2013. In 2013 he also won the coveted BMA for B.B. King Entertainer of The Year and also won Soul Blues Album of the Year for his Alligator debut, Soul Shot."
Now, Salgado is touring in support of a new album. "The Beautiful Lowdown" (Alligator Records) offers something different. For the first time in his career, he wrote or co-wrote virtually the entire album himself. He co-produced it along with Marlon McClain and Tony Braunagel and contributed to the horn arrangements and background vocal parts.
"I started making the album a couple years ago and then put it off for financial reasons," said Salgado, during a phone interview Monday evening from his home in Portland.
 "It finally came out last April. It took me about a year to make it because I was on the road a lot. Our van blew up and repairing it took all the money I was going to use for the album.
"I wrote 17 original songs and picked12.There is one cover on the album — Johnny Guitar Watson's song 'Hook Me Up.' I'm writing songs all the time. Every album I've recorded has had at last four or five originals."
Just like the old blues and R&B artists that provide inspiration for Salgado, the hard-working musician spends a lot of time on tour.
"With the road, nowadays we're a rolling record store," said Salgado. "There are no record shops any more — except for a few little mom-and-pop shops.  I'm signed with Alligator Records and that helps a lot to get my music out there.
"I'm 62 now and I've been doing this my whole life. It's funny. When you're on the road, you want to get off the road. Then, when you get off the road, you want to go out again. It's a hard job but it's a job I love to do."
Music has been a big part of Salgado's life ever since he was really young.
"I was really blessed with a mother, father, older brother and sister who were all into music," said Salgado. "My mom and pop were into jazz music. My mother could play a pretty wicked stride piano.
"The music they were listening to — Count Basie, Fats Waller, Earl 'Fatha' Hines, Ray Charles, Fletcher Henderson, Joe Williams — was stuff that really caught my auditory nerve. I was so immersed into it. I was doing sixth-grade book reports on the history of jazz and I'd bring 78s into play along with them.
"In kindergarten, it was also pinned to my chest that I could sing. I took to singing like a duck to water. Then, I discovered Little Walter and that completely blew me away. His music was what inspired me to learn to play harmonica."
Video link for Curtis Salgado — https://youtu.be/0Jd5Jlt_ZR4.
The show at Building 24, which has Moonlight Graham as the opener, will start at
Tickets are $24. Salgado will also be performing at the Country Store in St. George's, Delaware on August 16 and the Sellersville Theater on August 28.
The Dukes of Destiny, who have been treating fans to live performances of top-flight blues and soul music for almost three decades, are Arlyn Wolters (vocals), AC Steel (guitar, vocals), Bob Holden (drums, vocals), Chicago Carl Snyder (keyboards, vocals), Rich Curtis (bass, vocals) and John Colgan-Davis (harmonica, vocals).
In addition to performing at most of the clubs in the Tri-State area, the Philly-based band has performed at the Pocono Blues Festival, the Waterfront Jam at Philadelphia's Penn's Landing, the State Street Blues Stroll in Media, the Bucks County R'n'B Picnic, the New Jersey Folk Festival and the Longwood Gardens Summer Concert Series. Now, it has a hometown date at the WCL.
"We're happy to becoming back to the World Café Live," said John Colgan-Davis, during a phone interview from his Philadelphia home last week. "It's a great place with a nice big stage. It was designed by people who make music. It has a wonderful sound system and sound guy. It's a great place to eat — great crab cakes — and it has a place in front of the stage for people to dance."
Audiences that like to get out of their seats and dance are a big part of the Dukes of Destiny live experience.
"We get all kinds of dancers at our shows," said Colgan-Davis. "At the show this weekend, we'll play a couple jump and swing blues numbers that we don't usually do. That's because we know that when we play the World Café Live, we always get some swing dancers there."
The Dukes of Destiny will also be playing the Philadelphia Folk Festival on August 21, the Phoenixville Blues Festival on September 10 and the Paoli Blues Festival on October 1.
"We've played a lot more festivals this year," said Colgan-Davis. "We're back on the festival circuit. I love playing festivals for a couple reasons. You get a whole bunch of people playing together. That takes me back to the 60s and the be-ins back then.
"Sun Ra had said the message that music is the healing force of the universe and you feel that at festivals. And, kids get to hear real music played by real people. With a band like us that plays off the crowd, a festival shows is a real exciting thing."
Colgan-Davis's introduction to the blues came when he was in high school and saw the Stones performing with Howling Wolf on the "Shindig" TV show. Howlin' Wolf, whose real name was Chester Burnett, was an American blues singer, guitarist and harmonica player who was one of the premier Chicago bluesmen.
"When I saw Howlin' Wolf on that TV show, I jumped up and said — this is what I want to do. I started playing blues when I was 16. My dad gave me a grab bag for my birthday and a harmonica was in it.
"I started listening to blues records a lot — players like Muddy Waters and James Cotton. I was really into Chicago blues of the 1950s and 1960s when I started. Then, I got into guys like Sonny Terry and Brownie McGhee. One of the first bands I played in was a Philly blues band called Sweet Stavin' Chain."
A while later, the Dukes of Destiny became the main musical vehicle for Colgan-Davis. At first they played house parties in Germantown, generating word of mouth interest. A gig at the now-defunct Taker's Cafe in Germantown launched their public career
"The Dukes got together in the mid-1980s," said Colgan-Davis. "Steve Brown started the band and it began with that gig at Taker's Café. Steve died of pancreatic cancer in 2000 and I've been the leader ever since. Steve has always been in my mind. We did a tribute concert to him a few years ago and we still do some of his favorites in our set.
"We have a whole range of music in what we can play — everything from Chicago blues to old-school soul. What's great about the Dukes is that we're a band. We use each other's strengths. Arlyn and I do the bulk of the singing but everybody in the band sings."
Video link for the Dukes of Destiny — https://youtu.be/j5fM0sugB5w.
The show at the World Café Live will start at 8 p.m. Tickets are $15.
Other upcoming shows at the venue are Mariachi Flor de Toloache on August 11, Donavon Frankenreiter with Christie Lenée on August 12, Guitar Masters featuring Andy McKee, Preston Reed, and Craig DAndrea on August 13 and Whitney Rode on August 17.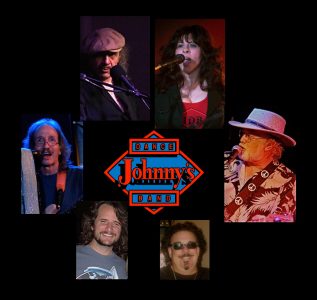 Another long-time Philadelphia band that is known for getting people dancing will be playing the area this weekend. Johnny's Dance Band appearing in what's tentatively called a "One Night Stand (But You Never Know)" at Puck (1 Printers Alley, Doylestown,  215-348-9000, www.pucklive.com).
The current line-up of the band includes Bobby Lenti – lead guitar/keyboard; Courtney Colletti – lead guitar/flute/bass/vocals; Su Teears – vocals/percussion; Tony Juliano – guitar/harmonica/vocals; Joey Stout – bass/keyboard/vocals; and Steve Delaney – drums/vocals.
"This was totally a spur-of-the-moment thing," said Juliano, during a phone interview Monday afternoon from his home in St. Petersburg, Florida. "Courtney invited me to come up from Florida to do some country club stuff with him.
"It got out on the grapevine that I would be up in Philly for a week so Sue Teears said — let's do a Johnny's Dance Band show. We made the decision to do it only one month out. We were fortunate to find a place to play at such late notice.'
Johnny's Dance Band had its start in Philadelphia in 1969 — the same year that the Woodstock Festival brought rock music to a whole new plateau. In 1972, JDB recorded its first album and soon was getting airplay on WMMR. From 1975 until 1979, Johnny's Dance Band was the biggest local draw in the Philadelphia tri-state area.
The band got signed to RCA Records' Windsong label. Unfortunately for the local musicians, it was a union that never really worked out. By the end of the 70s, Johnny's Dance Band ceased to exist.
A little over three decades later, JDB rose from the dead and, once again, began drawing fans to shows to hear the band's rocking and fun songs. In January 2013, JDB played an unrehearsed show at Dobbs in Philadelphia and that was the catalyst.
"We did a reunion that was supposed to be a one-night stand," said Juliano. "We didn't expect anything more. It was just for fun. But, the reaction was more than we expected.
"We had a packed house with no advertising — just word of mouth. The crowd reaction really took us off-guard. They were singing along and having a great time. At this point in our lives, we never expected anything like that."
Johnny's Dance Band's fans have remained very loyal over the years and new fans continually get on board.
"Courtney and I have been musical associates for 45 years now," said Juliano. "Ever since the first year, we've always seen eye-to-eye. After the success of the reunion show at Dobbs, we decided to take it one gig at a time — one month at a time. We want to keep doing it as long as it stays fun. We're playing to packed houses and it's our peer group.
"We're in communication with our fans. They've told us quite clearly that they like their old favorite JDB chestnuts but they also want to hear our new songs. We still do songs that are heavily laced with satire and other songs are just straight-forward good songs."
Has this latest reunion gig opened the door for more regularly-scheduled JDB shows?
"The door isn't exactly wide open," said Juliano. "I just know it was open for this show.
"We're always up for a Johnny's Dance Band gig anytime anybody has a good suggestion for something to do. We love the Johnny's Dance Band's concept. It's always been a very creative thing.
Video link for Johnny's Dance Band — https://youtu.be/VkTJ-i3CJZk.
Johnny's Dance Band will perform on August 13 at 8 p.m. at Puck.
Tickets are $15 in advance and $18 day of show.
Kennett Flash (102 Sycamore Alley, Kennett Square, 484-732-8295, http://www.kennettflash.org) will have Better Than Bacon on August 11, TVC15 – A Tribute to David Bowie on August 12 and David Grier and Mark Unruh on August 13.
The Steel City Coffee House (203 Bridge Street, Phoenixville, 610-933-4043, www.steelcitycoffeehouse.com) will host Grant Gordy, Danny Barnes and Joe K. Walsh on August 12, Greg Sover's CD Release Party and The Peace Creeps on August 13.
Chaplin's (66 North Main Street, Spring City, 610-792-4110, http://chaplinslive.com) will host The DuPont Brothers & Nicole Zell on August 11 and Minds Eye Society & Kailey Prall on August 12.
Doc Watson's Public House (150 North Pottstown Pike, Exton, 610-524-2424, docwatsonspublichouse.com) will host Project X on August 12.
Valley Forge Casino (1160 First Avenue, King Of Prussia, 610-354-8118, www.vfcasino.com) will present High Five Swan Dive on August 13.
The Keswick Theater (291 N. Keswick Avenue, Glenside, 215-572-7650, www.keswicktheatre.com) will have "Todrick Hall Presents: Straight Outta Oz" on August 12.
The Sellersville Theater (24 West Temple Avenue, Sellersville, 215-257-5808, www.st94.com) will host Rik Emmett on August 12, Nick Moss & Selwyn Birchwood on August 13, Leo Kottke on August 14, and Dàimh and Dottie Moore on August 16.