Try, wear 'em, send 'em back — or buy them — and more show up monthly
By Kelly Hockenberry, Columnist, The Times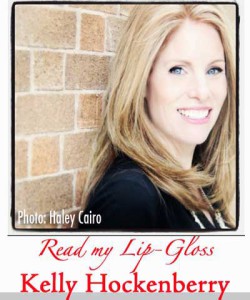 By now, it is firmly established that I am an accessories hoarder. Everyone has a flaw. This is mine. So, sue me.
Imagine my delight when I found RocksBox! Why I did not come up with this concept first is beyond me. It is the answer to my conflicting neurosis of wanting tons of jewelry options but not wanting the clutter of too many pieces that rarely get worn! Oh well. I'm glad that someone else was smart enough to invent the idea…
RocksBox is the latest in the line-up of membership only "clubs" where a monthly box of goodies based on your personal style (you complete a questionnaire) are delivered to your doorstep for $19 a month! You can swap out the jewelry pieces as many times as you want in a month and they will send three new replacements. OR, if you fall in love with a particular item, you can purchase with a discounted rate of 20% off the retail price! Sounds great, huh?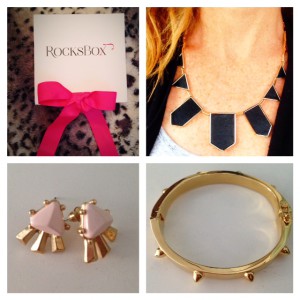 My first installment came on Friday afternoon in an adorable white box tied with a hot pink bow! Presentation is important to me. I'm alllllllll about the packaging of a product. The little treasure trove contained this (AWESOME!) House of Harlow statement necklace (the inlay is done in a black leather. very cool), the mini spike bracelet from CCSkye (probably my favorite selection) and these pale pink, Urban Gem Cindy stud earrings. My plan is to wear them for a week, box them up in the pre-paid envelope and ship them back so that I can try something else! It's like playing dress up!
I am requesting some Loren Hope Designs and Gorjana & Griffin selections (two of my favorite designers) in my next box! (You can do that, ya know) Follow on Facebook and Instagram for pics of how girls are styling their pieces.
Go to www.rockbox.com to check it out for yourself!
Happy Weekend!