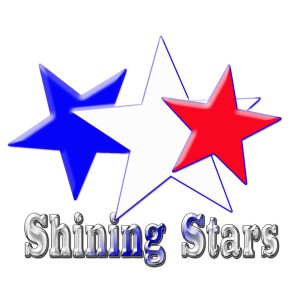 WEST CHESTER — Keystone Federal Credit Union announces the winners in the Seventh Annual "Shining Star" Awards.  The award was created to recognize students who have shown a noticeable improvement in academic performance, extra-curricular involvement, attendance, and classroom conduct throughout the school year.
"Shining Star" winners each received a $200 share certificate and a trophy from Keystone FCU.  Awards were available to one student from the elementary (K-5), middle (6-8), and high school (9-12) levels from each of the 12 Chester County Public School Districts, the Chester County Intermediate Unit, and Twin Valley School District.  Plus, the teachers of the winning students each received a $200 gift card to purchase classroom supplies. 
Twenty-eight students were recognized as First Place Shining Star Award winners during spring 2014.  First Place winners for 2014 included the following students:
Avon Grove:
Evan Arthur                           —         Avon Grove Intermediate School
Coatesville:
Anthony Buchanan              —         Reeceville Elementary School
Jazlyn Roman                      —         South Brandywine Middle School
Danielle Cleveland             —         Coatesville Area Senior High
Downingtown:
Aubrey Hufnagel                  —         Springton Manor Elementary School
Nicholas Zouras                  —         Downingtown Middle School
Matthew Todd                       —         Downingtown East High School
Great Valley:
Katherine Kleeman             —         Great Valley High School
Kennett Consolidated:
Kelly Sanchez                       —         New Garden Elementary School
Richard Forte                       —         Kennett Middle School
Meliton Gomez Bustos       —         Kennett High School
Octorara:
Kara Cummings                  —         Octorara Primary Learning Center
Rolando Gonzalez               —         Octorara Area High School
Owen J. Roberts:
Aniya Haskins                      —         North Coventry Elementary School
Oxford:
Gabe Wilson                                    —         Nottingham School
Madison Foglio                    —         Hopewell Elementary School
Cearra Townsend               —         Oxford Area High School
Phoenixville:
Sean Lyons                          —         Schuylkill Elementary School
Elizabeth Beery                    —         Phoenixville Middle School
Tredyffrin-Easttown:
Harrison Shaffer                  —         Valley Forge Elementary School
Brandon Vause                    —         Tredyffrin-Easttown Middle School
Twin Valley:
Teva Jones                           —         Honey Brook Elementary School
Rachel Ink                             —         Twin Valley Middle School
Stephanie Winski                —         Twin Valley High School
Unionville-Chadds Ford:
Ireland McLaughlin             —         Unionville Elementary
Tyler Eller                              —         Unionville High School
West Chester:
Justin Nieves                                   —         East Goshen Elementary School
Kristina Pappano                —         East High School
Chester County Public School teachers nominated their most improved students for the award.  Each teacher wrote a paragraph nominating a student from one of their classes whom they felt embodied the spirit of this award.  Nominations were accepted between January 1 and March 28, 2014.  All nominated students received a certificate of recognition.
Keystone FCU is proud to provide financial literacy and educational support for the educators and students of Chester County and looks forward to continuing the Shining Star Award program in the area school districts for years to come.  For more information about the Shining Star Award program, contact Keystone FCU at (484) 356-0400.
Keystone Federal Credit Union (FCU), founded in 1939, serves Chester County educators and employees of more than 200 select businesses.  A not-for-profit, financial cooperative, Keystone FCU has 3 branch locations in Chester County, Pennsylvania and three student-run branch locations in partnership with the West Chester Area School District.