New week, same old great focus on skills and fundamentals for young players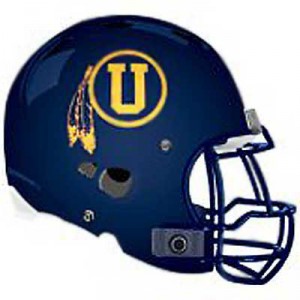 EAST MARLBOROUGH — The 2014 Unionville Youth Football Camp has a new week- July 28-31. These four days promise to be fun and exciting learning experiences. Join your frends and teammates as you prepare for the football season! Whether you are a new or experienced player, you will benefit from our camp.
The camp runs from 9AM- 2PM. The daily schedule will include:
indvidual offensive and defensive skills
group and team offensive and defensive skills
special teams instruction
conditioning and agility
games and competitions
The camp is a non-contact camp and campers will be grouped by age/grade. The members of the Unionville Football staff, UHS players, and other local high school coaches will staff the camp. A certified athletic trainer will be on site for the entire camp.
For more information, or to sign up, click here to go to camp Web site.