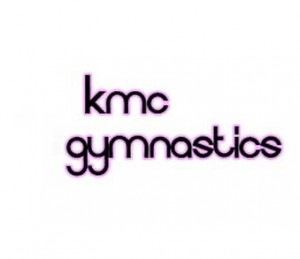 KENNETT SQUARE — The 2014 Pennsylvania USAIGC (United States Association of Independent Gymnastics Clubs) State Championship was held Saturday May 17 and Sunday May 18 at Woodward Gymnastics Camp in Woodward, Pennsylvania.
This Championship is the qualification competition to the World Championship in Orlando Florida.  More than 400 gymnasts representing 18 clubs throughout the state descended on Woodward for the two day event. Fifty-one gymnasts represented KMC of Kennett Square.  The competitors ages ranged from 6 – 18 years of age.  The gymnasts competed at various skill levels on four events:  balance beam, floor, uneven bars, and vault. 
The pressure was on and the gymnasts delivered.  KMC gymnast Leanna Pfeffer received the highest score for an individual event by earning a 9.7 on the vault.  Leanna went on to place second all-around in the silver 13 year old age group.   KMC copper gymnasts Lauren Fenstermacher and Jenna Lamberth both received a 37.60, the top all-around score for KMC.  Both copper and bronze teams took first place.
In her second year as head coach of the KMC USAIGC team, Iryna Aliyevska commented, "All of the girls had a great meet. I am very proud of them. They all qualified for Nationals."
The KMC gymnasts with the highest all-around score for their age group and level are listed below.  The total possible score is 40.
Copper: Maya Harris (7) 36.52, Lauren Fenstermacher (8) 37.6, Jenna Lamberth (8)  37.6, Emma Gioffre (9) 37.25, Kaila Haenn (10) 37.45.
Bronze: Katie Dettore (8-9) 36.52,  Jordan Morley (10) 36.975, Abigail Spangler (11) 36.15, Leah Lipsman (12-13) 36.65, Leah Nolan, (14+) 35.77.
Silver:  Isabella Difilippo (12) 35.6, Leanna Pfeffer (13) 37.05.
Next, the gymnasts will compete in the Regional Gymnastics Championships in Wildwood, New Jersey.